---
Welcome to Aditool project
Aditool stands for Apache Digests Tool and provides a simple way for managing Apache2 digests via web-interface. So one may use it instead of command-line htdigest tool.
---
Brief project summary
Language: PHP
License: GNU GPLv3
Localization: English, Русский
Current version: 1.0.1
---
Download
---
Feel free to contact us with questions, bug reports, feature requests and so on. You can do so by email devel@ossg.ru or using our feedback form on basic OSS Group site.
---
Screenshots
Russian interface - Русский интерфейс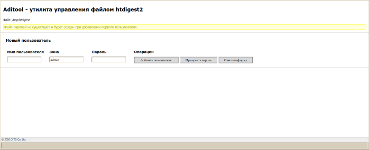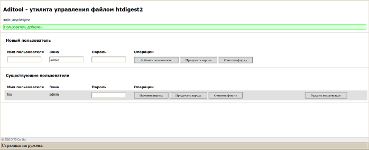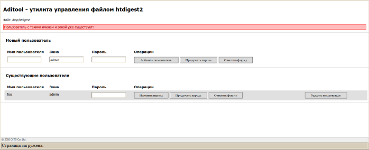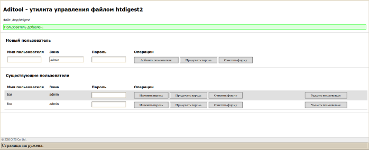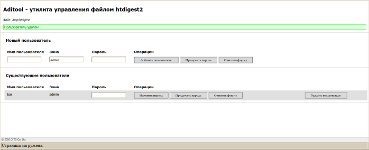 English interface